Installation of Multi Room Air Conditioning
Oxford Town House Hotel
Privately owned hotel in Oxford, with 15 rooms. Opened in early 2016, the owner wanted to offer full hotel facilities in a more personal and stylish environment. Oxford boasts a large number of-high expectation tourists, to whom the facilities offered by hotels are important.
Customer Brief
Install guest controlled heating & cooling in each bedroom, minimising electrical loading and external space used.
MGI Solution
The site had three phase power available, but for a full VRV system, a £80k upgrade to the supply would have been needed, so MGI offered Daikin Compact VRV systems as the best way of using the existing supply. The added benefit of this option was to be able to wall mount the external units, rather than take up valuable car park space with a traditional larger VRV floor standing unit.
The building structure presented its own challenges, being two multi-storey town houses knocked into one, with extensions. This meant that the pipework runs were interesting…. All insulated to minimise heat loss & condensation.
Results
A satisfied client, with each of the bedrooms having air conditioning that provides heating and cooling controlled by the guest. In such a crowded market, this important additional amenity for guests has helped the hotel achieve an increase in business, and the Daikin equipment chosen offers a long warranty.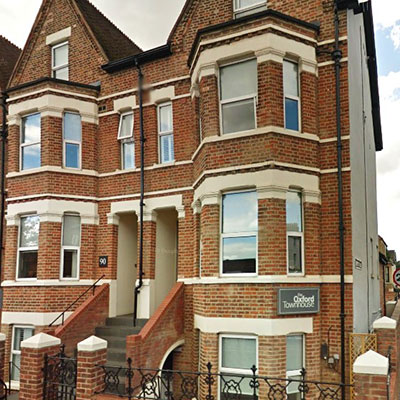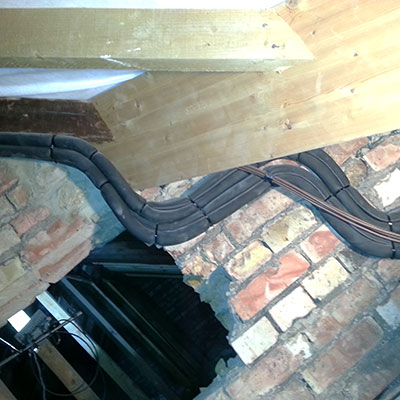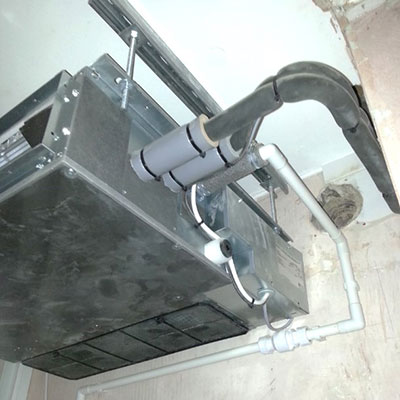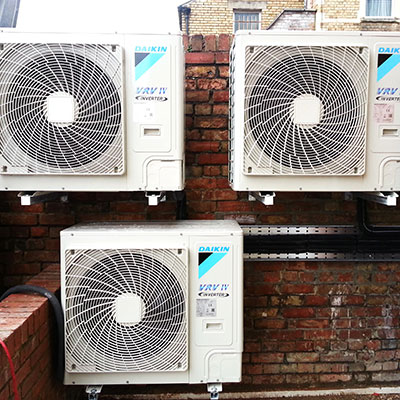 Property type
A private hotel, in a pair of converted and extended Victorian Town Houses.
Installed Equipment
3 x Daikin RXYSQ Wall hung External COMPACT VRV units
15 x Daikin FXDQ25A ducted internal units
Like what you see?
Request a free site survey and find out how our experts can address your air conditioning, refrigeration and facility management needs.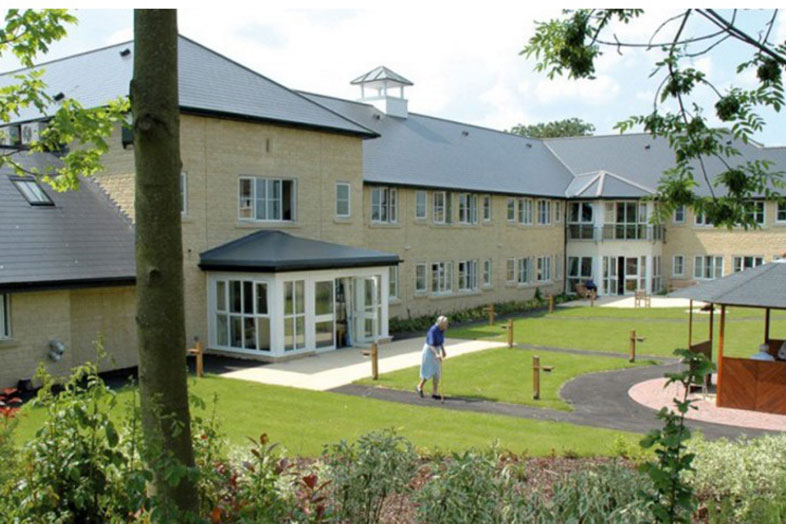 The provision of a fully managed service, to ensure compliance across the estate, along with technical advice & support for the busy estates management team.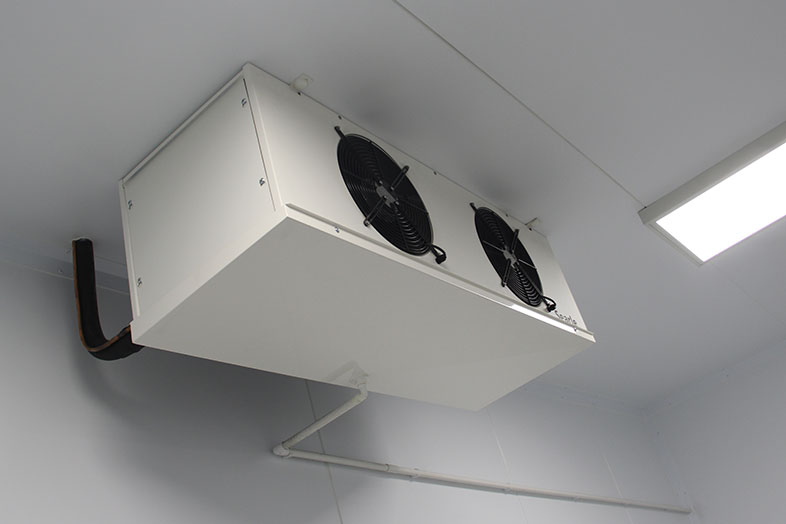 MGI were asked to provide a cost-effective solution to aid palletised movement and storage of pre-chilled product, for onward distribution by chilled transport.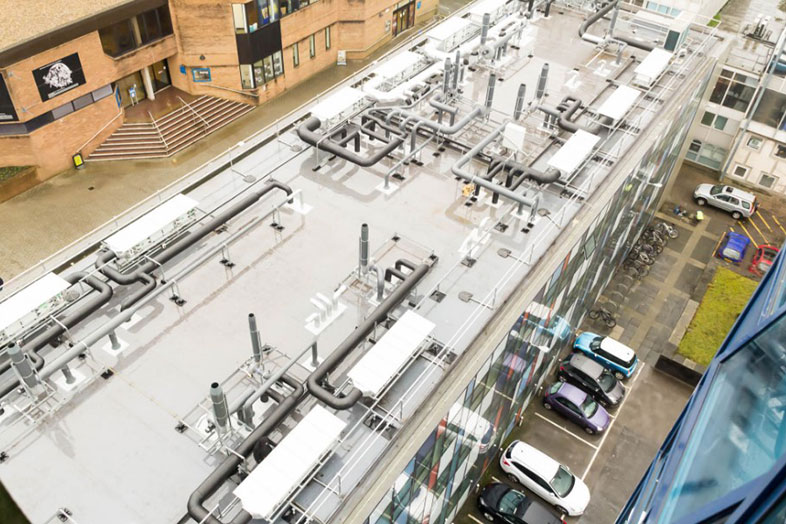 Working to the client brief of a suite of laboratories, each with air conditioning; 3 x cold rooms; laboratories with fume cupboards to be provided with 100% fresh air makeup.