Industrial Laundry and Kitchen Air Conditioning Solutions
Large care home trust
One of the UK's leading not-for-profit care organisations working solely to provide high quality care for older people. 
Customer Brief
The trust's residential care home located in Marlborough, Wiltshire has full, commercial type laundry and kitchen facilities. During the summer months both areas were becoming overheated, making them uncomfortably hot for the laundry and catering staff to work in.
MGI Solution
Both areas were surveyed, and suitably sized split air conditioning systems selected. In the kitchen, equipment manufactured by Mitsubishi Electric was installed, which features indoor units specifically designed for a commercial kitchen environment, which have hygienic stainless-steel casings, and grease filters.
In the laundry, a large capacity, wall mounted indoor unit keeps the main work area cool.
All of the systems have energy efficient, inverter driven condensing units which are located externally. All of the internal services were installed within hygienic, white UPVC trunking.
Benefits to the customer
The workers in both areas are now able to control the room temperatures to ensure tailor-made levels of comfort.
All of the equipment has controls which allow time-clock operation, which means that the systems can be automatically shut down at the end of the working day, saving power and limiting any external noise whilst the residents are sleeping.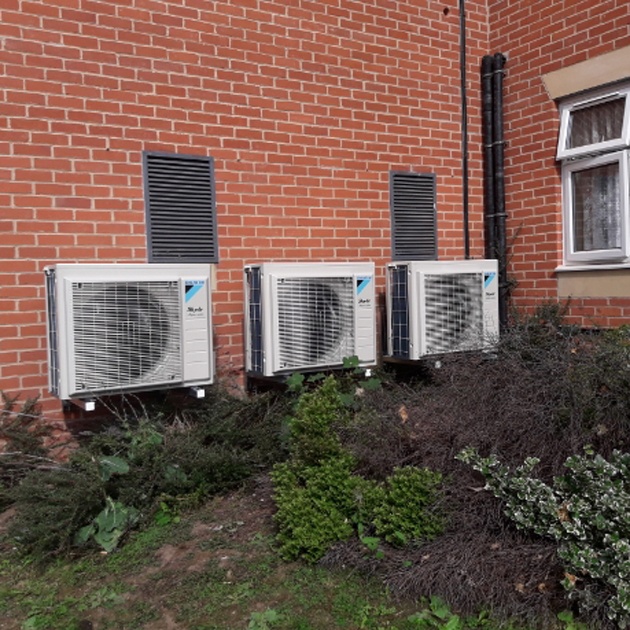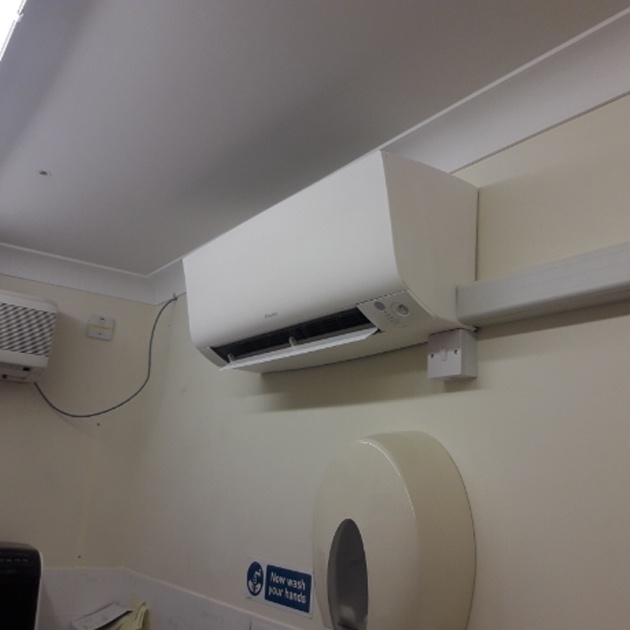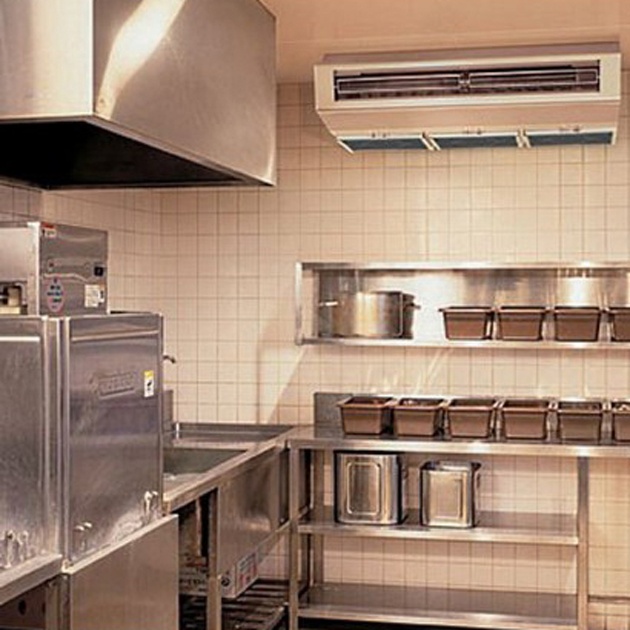 Timescales
The customer was keen to have the AC systems installed as soon as possible. As both areas had to remain operational during the installation works it was necessary to devise a programme of works which enabled each area to be worked on during quieter periods, which meant switching between both areas throughout the day. The works were completed within a week, with minimal disruption to the operation of the kitchen and laundry.
Outcome
A satisfied customer, whose staff can now enjoy a comfortable working environment.
The Mitsubishi Electric equipment was selected for the kitchen as it is specifically designed for this type of application and is easy to operate and keep clean. The Daikin equipment serving the laundry is easy to operate and carries a long parts warranty.
Like what you see?
Request a free site survey and find out how our experts can address your air conditioning, refrigeration and facility management needs.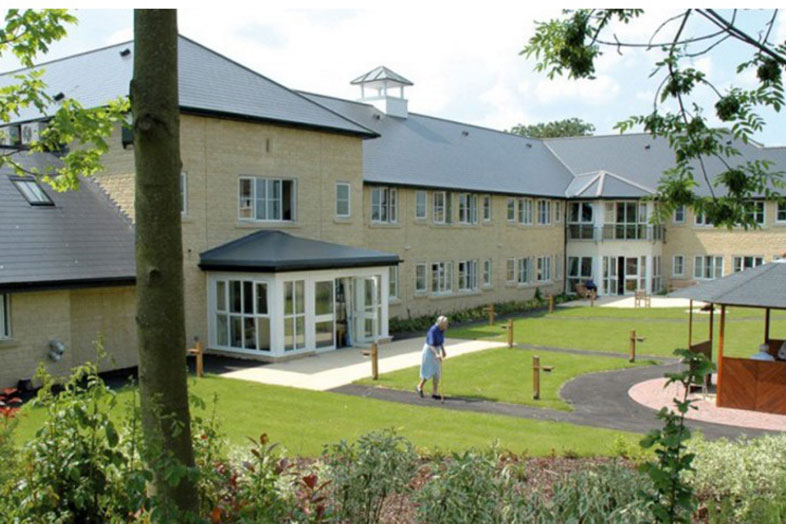 The provision of a fully managed service, to ensure compliance across the estate, along with technical advice & support for the busy estates management team.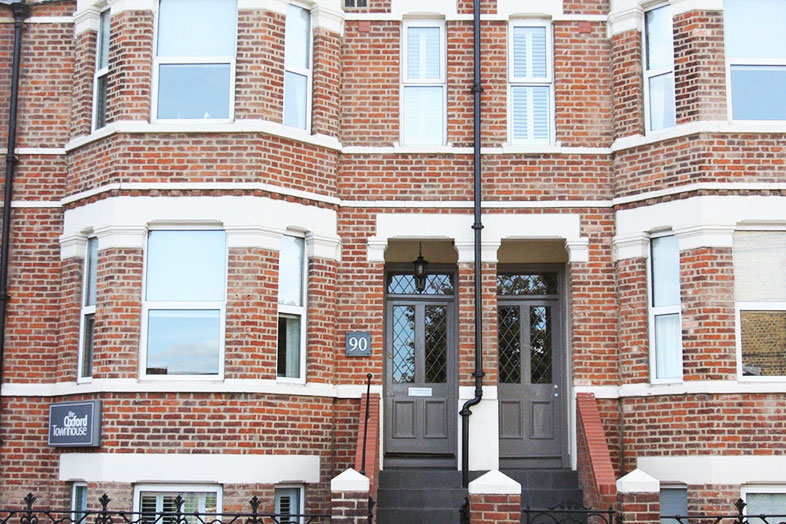 Install guest controlled heating & cooling in 15 bedrooms in aprivately owned hotel in Oxford, minimising electrical loading and external space used.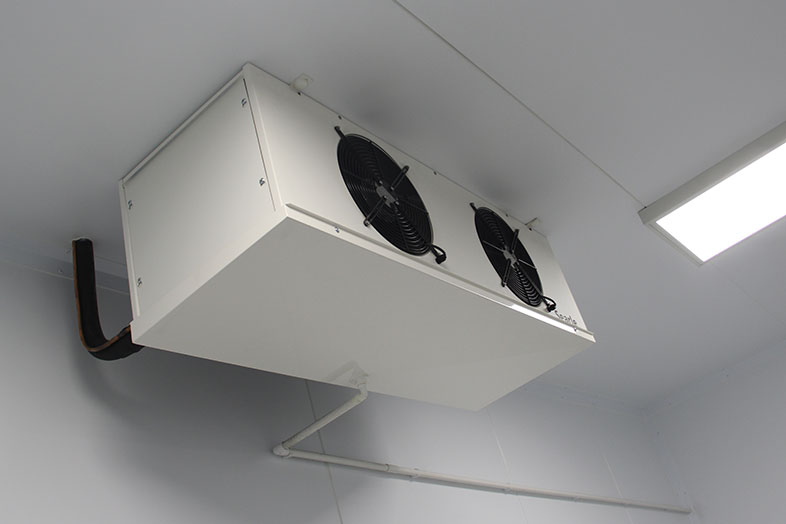 MGI were asked to provide a cost-effective solution to aid palletised movement and storage of pre-chilled product, for onward distribution by chilled transport.