Additional Room Ventilation & Extract
Rebellion Developments
A major video games software developer and graphic comic book publisher.
Customer Brief
Remove the cooking smells! Increase fresh air, and add cooling to the common employee kitchen & rest area. Up to 190 employees use this area to microwave ready meals, make soup and drinks all day, and the resulting odours then permeate into the main open plan office area where they all work. The company wanted to introduce cooling to the kitchen & rest area and to minimise the transfer of food smells.
MGI Solution
MGi sales engineers tackled the problem by designing the installation of a Daikin VAM unit to bring in additional fresh air and extract stale air, with a heat recovery facility built in so that there was no need to heat the incoming air, as the waste heat from the extracted air was used to pre-heat the incoming. A wall mounted Daikin split A/C unit was installed to provide cooling and heating as necessary. The whole system was added to the existing building control system.
Results
The system installed worked exactly as specified – stale air with food smells was extracted away from the populated areas of the building, and the communal kitchen/rest area was more user-friendly due to controlled temperature and a more pleasant working environment.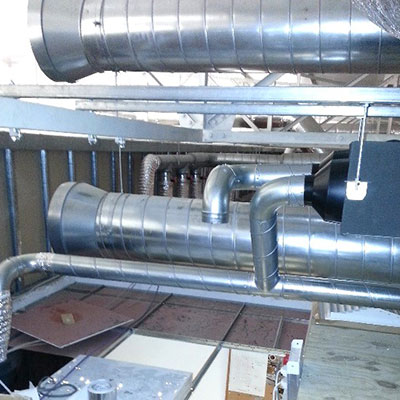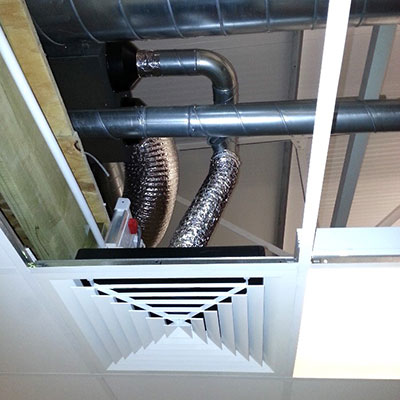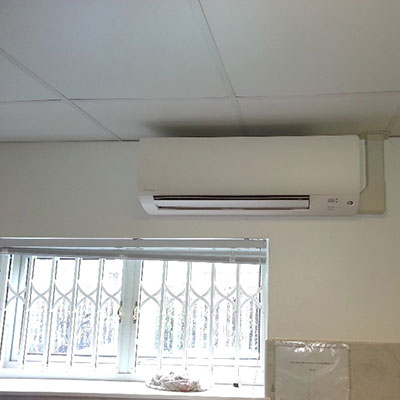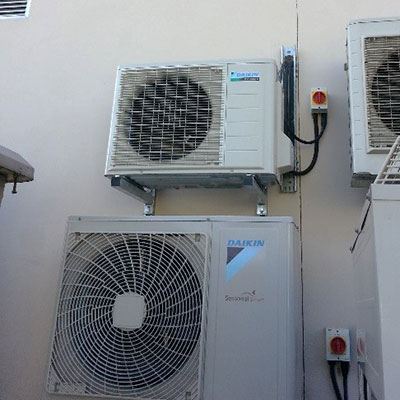 Property type
The building houses around 200 staff, all working on games development and comic book publishing. There is a large, central, open-plan work area, and a communal kitchen/rest facility, where staff members prepare and reheat their food.
Services
Technical advice, design and equipment selection to overcome the issues raised – namely that the food smells from the communal kitchen area were spreading into the open plan work areas, and the kitchen needed additional cooling and ventilation, as the existing system was inadequate.
Installed Equipment
1 x Daikin split AC unit, wall mounted internal and external units.1 x Daikin VAM150 ducted heat exchange unit above
1 x Daikin VAM150 ducted heat exchange unit above false ceiling.
All ducting.
Like what you see?
Request a free site survey and find out how our experts can address your air conditioning, refrigeration and facility management needs.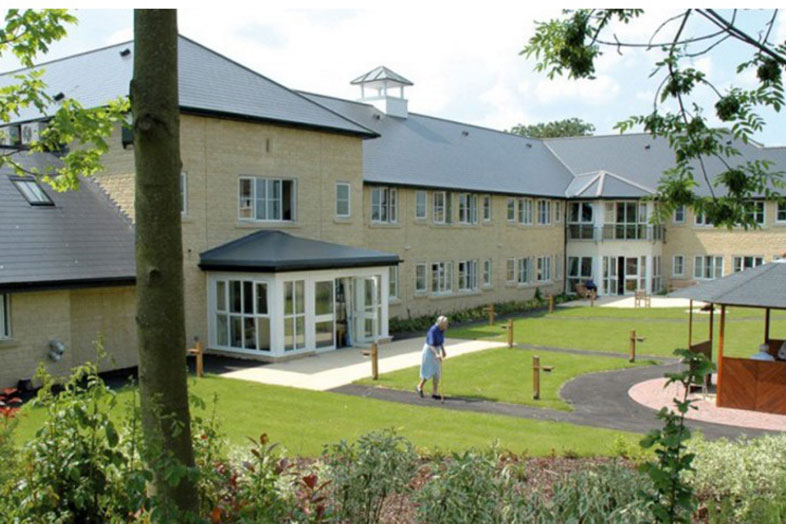 The provision of a fully managed service, to ensure compliance across the estate, along with technical advice & support for the busy estates management team.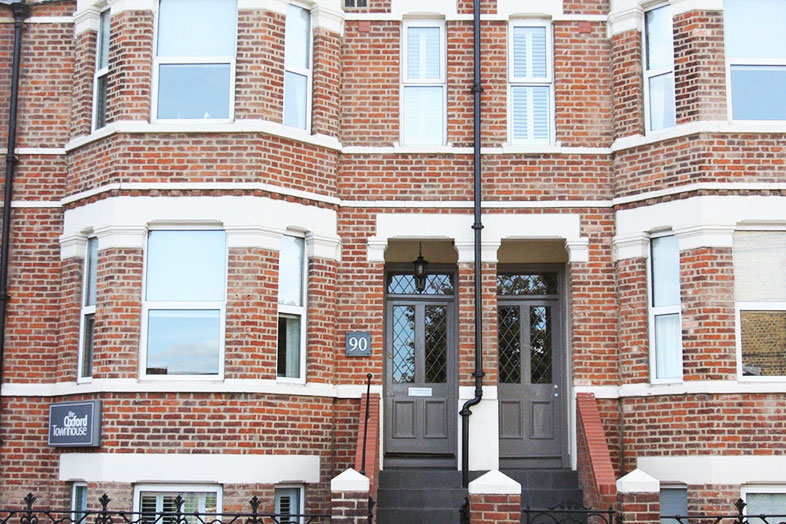 Install guest controlled heating & cooling in 15 bedrooms in aprivately owned hotel in Oxford, minimising electrical loading and external space used.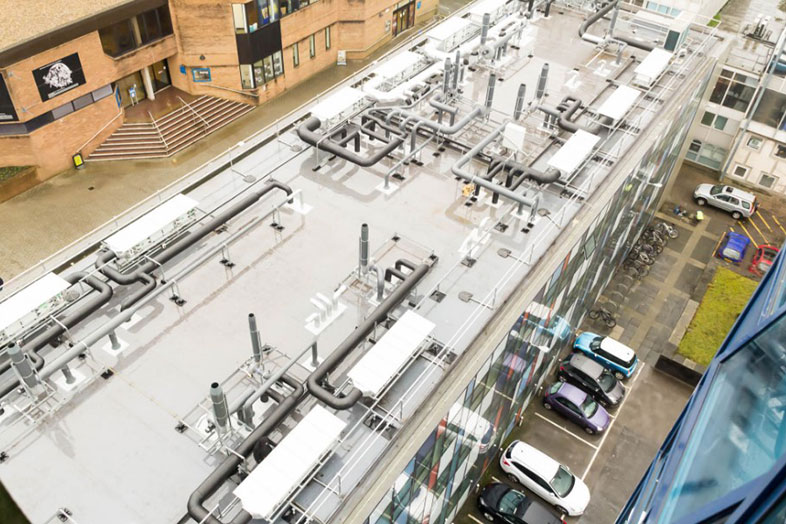 Working to the client brief of a suite of laboratories, each with air conditioning; 3 x cold rooms; laboratories with fume cupboards to be provided with 100% fresh air makeup.